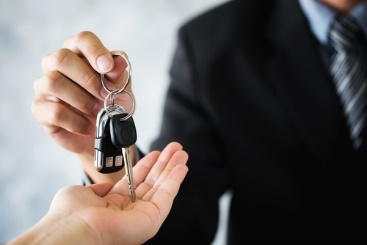 Gerhard Gschwandtner, the editor and publisher of Selling Power, gives us some interesting information and sound advice. He visited an automobile dealership owned by a friend who complained about the slowdown in car sales. Gerhard says that as he looked at his sales records he glanced up to scan the activity on the showroom floor and on the car lot. There was not a single customer in sight, but there were five sales people waiting for customers to drop in. One was studying the local newspaper; another concentrated on Sports Illustrated. Number three and four observed the traffic outside and number five just sat staring into space. The sales manager explained that business was off everywhere.
Gerhard then asked a question: "If business is down, why aren't your sales people busy making calls on their old customers and getting new leads?" The sales manager said, "You're right. They should do that, but why can't they think of that on their own?" Gerhard responded, "Because as the manger, you are in charge of what to do and how to do it. If you tell your sales people that you expect them to call forty customers a day and you give them a good script, they'll be sitting behind their telephones making calls. If you wait for them to take the initiative, nothing will happen."
Gerhard is right. He follows this with some marvelous thoughts. If the sales manager's attitude says, "We'll persist and we'll respectfully decline the invitation to join the recession," then his team is likely to win. Second, it does not matter where the economy is going; what matters is where you are going. Remember, the economy is not driven by the interest rates set by the Fed, but by the interest the sales managers show in motivating their teams. Good sales managers know that problems are nothing more than wake-up calls for creativity. Marvelous thinking, Gerhard, and if all sales managers would follow it we'd SEE them AT THE TOP!
Zig Ziglar is known as America's Motivator. He authored 33 books and produced numerous life-changing programs. He will be remembered as a man who lived out his faith daily.