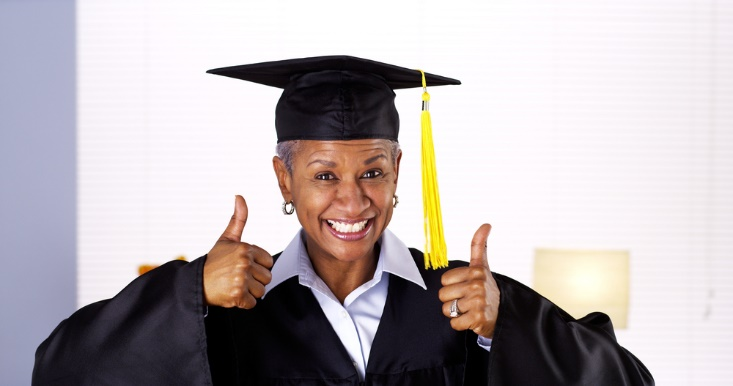 There's an old saying that you can finish school and even make it easy. That simply is not true of education. You never finish and it is seldom easy, but it's always important.
Myrtle Estella Shannon did both acquired an education and finished school. It's true that she was ninety-one before she finished college, and seven decades had passed since she was a teenager, but Ms. Shannon received her Bachelor of Arts Degree on Sunday, January 21, 1996. She is still spry with a great sense of humor and a large amount of enthusiasm.
Hers is an inspiring story of an African American woman, raised in Vicksburg, Mississippi, at a time when members of her race were denied educational, social and business opportunities. Her family eventually moved to Gary, Indiana, and still later to Chicago.
She finished high school at 16, went on to business trade school when she was 20, and earned a certificate in liberal arts from an adult education program at the University of Chicago when she was 47. She started part time at Roosevelt University in 1984 but had to stop in 1992 for cataract surgery. She returned to Roosevelt in 1995 to complete her final class for a degree. Ms. Shannon always sat up front so she could be in the midst of intellectual discussions and because she could see and hear better. She was an above average student, took some difficult courses and did well in them. During the years when she was not in school, she traveled abroad and collected mementos to remind her of a fulfilled life.
It's hard to understand how Ms. Shannon was able to persist for so many years when she had so many opportunities to decide that it really wasn't worth the effort. But aren't we glad she finished and isn't she a marvelous example for all of us to follow? I encourage you to learn from her example and I'll SEE YOU AT THE TOP!
Zig Ziglar is known as America's Motivator. He authored 33 books and produced numerous life changing programs. He will be remembered as a man who lived out his faith daily.