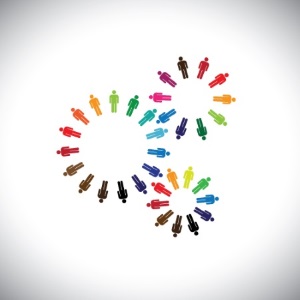 In my lifetime I have never heard anyone disagree with the observation that people build business, so when we build people we build business. At our company, once each quarter we have our "People Builders Meeting" to recognize outstanding employees for significant contributions they have made during the previous quarter. These are the most exciting meetings we hold in our company. People leave the meeting encouraged and, in most cases, committed to making the next quarter even better than the last one.
I love what Lois Wyse said concerning an emphasis that some leaders seem to place on the product rather than the person. "It's dumb to be proud of production records rather than products. It's dumb to be proud of a plant rather than the working conditions of your employees. It's dumb to flaunt your wealth and then try to tell your employees that times are tough. It's dumb to ask employees to make any sacrifice you are not willing to make in kind." Most of us would agree with the wisdom Ms. Wyse has shown in those few sentences and yet we see departures from that wisdom every day i.e., the C.E.O. of the company drawing fifty times the income of the average employee and yet downsizing because the company is "not profitable."
Don't misunderstand. I believe that many leaders and managers are able to make above average incomes because of their capabilities, drive, hard work, commitment and dedication. I also believe there is a limit which, if we exceed it, will create some serious problems within the work force. Judgment, or as my grandmother would say, "gumption," or common sense, should prevail. It's amazing what happens when we deal with our people in an equitable way so they, too, enjoy the benefits of their labor. That way everybody wins, resentment is minimal and productivity and profitability go up. That's a legitimate way to afford the nicer home, car, and privileges. Think about it, put this into practice and I'll SEE YOU AT THE TOP!
Zig Ziglar is known as America's Motivator. He authored 33 books and produced numerous life changing programs. He will be remembered as a man who lived out his faith daily.