Speakers and Trainers
If you want to motivate and transform your team, we can help.
---
For more than 40 years, Ziglar speakers have engaged, motivated, and educated audiences to change their actions and attitudes in ways proven to build better organizations.
Impacting more than a quarter billion people, Ziglar is trusted by Fortune 500 corporations, U.S. Government agencies, small and mid-sized businesses and organizations, schools, and non-profit agencies worldwide to deliver powerful keynote speeches.
Ziglar Keynote Speakers Deliver:
Clean, powerful, life-changing, skill-building content that educates, motivates and energizes
Entertaining, engaging and inspiring presentations audiences relate to and apply
Customized and meaningful keynote speeches that incorporate your organization's culture and challenges for all in attendance
Learn more about 7 Keys to Selecting a Keynote Speaker
---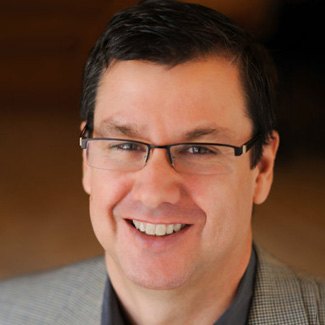 According to a recent Gallup Poll study, only 3 out of 10 workers in the United States are engaged in the work they do. This means that in the typical business, 7 out of 10 employees, managers, etc., are doing only just enough to get by. No more, no less.
This lack of engagement causes all kinds of problems – increased turnover, more quality incidents, decreased revenue, and lower profits.
It doesn't have to be this way. Personal and professional success doesn't happen by accident. They are choices. The good news is there is a formula anyone, or any business, can follow.
This formula is why I love speaking and working with large groups all over the world. When you love what you do because you are working for a dream and not a paycheck, everything changes. When leadership understands the formula and then equips their people, performance and results go up. Work becomes fun and meaningful.
As a speaker my greatest joy is sharing the Ziglar Performance Formula with both leaders and team members, and demonstrating that when you begin to work for a dream and not a paycheck everything changes. I have had the privilege of speaking all over the world, to small groups and audiences of thousands, to billion-dollar companies and young people just starting out. I have even been invited to Cambridge and Harvard to share these business principles. I would love to share them with you and your group as well.
My schedule fills quickly, so I encourage you to contact us so we can set up a 15-minute call to determine if we are a fit for each other. I would love to share the Ziglar Performance Formula with you personally – even if our schedules don't align, I believe it can improve your life and your business.
Keynotes and full-day trainings offered by Tom:
The Ziglar Performance Formula
Top Performance Leadership
Born to Win
Live to Win – Moving from Survival to Significance
The Greatest Lessons of Zig Ziglar
Goal Setting and Achievement
Building Winning Relationships
Building the Best You
A few facts about Tom:
Fifty years' experience being a Ziglar and 20 years as the CEO of The Zig Ziglar Corporation and Ziglar, Inc.
Greatest Work Passion: Ziglar Legacy Certification (ZLC). "I love ZLC because it is the fulfillment of the Zig Ziglar Legacy. Our first certification class was in November of 2013 and we now have 115 certified trainers in 12 countries certified to teach our legendary programs. Thousands of lives are being impacted by our certified speakers and trainers every month, and the numbers just keep growing as we continue to certify more people every year." Tom Ziglar
Personal Mission Statement: "My mission is to help you become significant by equipping you to help others become significant." Tom Ziglar
On a personal note - I have been married 27 years to Chachis; My wonderful daughter, Alexandra, is a junior at the University of Oklahoma. We have a dog named Max and a rabbit named Facial. (Yes, he is my Facial hare.)
"What you feed your mind determines your appetite." ~Tom Ziglar
Tom does an incredible job in bringing Zig's timeless teachings to a new generation. I truly cannot name another body of work that is as life-changing as this.
—Aran Dunlop, Dunlop Capital, LLC
Tom delivered an insightful message in a profound and relatable way. His father would be proud.
—Kerry Talbert, Peds & Parents Family Care, LLC
Your presentation afforded me the tools to reevaluate and redirect my business in a more positive direction.
—Bob Goodhue, The Tree House LTD (Bootcamp)
---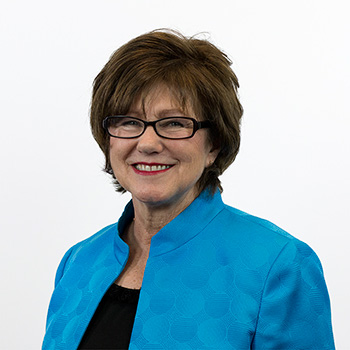 Julie Ziglar Norman shared the Get Motivated platform with her legendary father, motivational icon Zig Ziglar, for several years before becoming the dynamic, disarming and refreshingly transparent motivational speaker and author she is today. She is comfortable speaking to a small group of 25 or a venue of 25,000. Her unique experience of being raised by the motivators' motivator has given her a perspective on life and work that keeps her audiences laughing, crying and taking notes.
Carrying her father's legacy of encouragement into the next generation is an honor and a privilege that Julie never expected or sought, but her willingness to accept the challenge has already inspired over a million people in America and abroad. Her vibrant style of delivery, her honest and transparent assessment of life, and her willingness to share intimate details of personal failures, as well as personal triumphs, has made her a popular crowd favorite.
As her famous father once did, Julie has shared the platform with greats like General Colin Powell, Rudy Giuliani, President George W. Bush, Laura Bush, Howard Putnam, Lou Holtz, Steve Forbes, Sarah Palin, and many others. She has delivered keynotes for corporations, direct sales organizations, annual association conventions, not-for-profit organizations and ministries, women's organizations and entrepreneurial groups. Julie was her father's editor for almost 20 years and is a winner of the coveted Guideposts Writers Workshop contest. She is also a past president of the Texas Herpetological Society and the 2009 recipient of the Journey of Sisters, Honorary Sister Award.
Her background in sales, business management, and the service industry, as well as her experience as a wife, single mother, step-parent, grandmother, and widow, enable her to relate well to just about everyone! Julie's riveting presentation style and her ability to create an internal desire for positive change have contributed to her being recognized as the most meaningful female motivator speaking on public platforms today.
Julie lives in the sleepy little town of Alvord, Texas, with two rescued cats, three rescued dogs and one on purpose horse. She and her late husband Jim Norman have four children, thirteen grandchildren, and three great-grandchildren.
To view more video of Julie, go to: growingupziglar.com
Julie's benefit-packed CD program: Be Your Best You
Zig Ziglar, the icon of motivational speaking, did not allow negative words to be used by his children. They woke up to an "opportunity clock," they had "strong ends," not weekends, and though they had many "warms," they never had a cold. Even that seemingly small early influence greatly impacted how Julie Ziglar Norman relates to everything. Her father taught her that it's the little things that add up to make the bigger picture of who a person truly is.
Julie is an entertaining speaker who teaches serious concepts in a format everyone enjoys. The stories of her relationship with her father, the principles he taught her, how they worked when write my speech she applied them and how she failed when she didn't, touch audiences at a level that inspires positive change in their lives. She motivates individuals to be the right kind of person, so that they can do what they need to do to achieve and maintain the kind of success they want in their lives.
The stories Julie tells about her father and growing up in the Ziglar family revolve around honesty, compassion, focus, taking action, integrity, hope, confidence, faith, motivation, inspiration, work ethic, forgiveness, humor, love, family and more. After an in-depth discussion with Julie, the content she will present is selected based on what you feel will best fit the needs of your group.
Select From:
What it means to be the "right kind" of person
How to enlist the character trait that made Zig Ziglar a hero to so many
How to stand up and take charge when life seems out of control
How to do your best and let go of the rest
How to happily live life on life's terms
How to identify your purpose
How to commit in advance and recognize opportunity
How to forgive and move ahead
How to embrace your struggles
Uncommon confidence and how to get it
Laser focus and action – two steps to achievement
Encouragement – the missing ingredient in too many lives
---
Let's get started!
Find a Ziglar Legacy Certified Trainer near YOU
Click here at any time to request more information