Ziglar Key Influencers
At Ziglar, we work with individuals and companies to help them achieve higher levels of
success and significance.
Success is when you have more of the good things that life has to offer and significance is when you equip others to help others be, do,
and have more than they thought possible.
This is based on Zig Ziglar's defining quote "You can have everything in life you want if you will just help enough other people get what they want."
Please enjoy these Five FREE Life‐Changing Tools to help you on your journey to success and significance.

The Zig Ziglar Corporation was founded in 1977 by Zig Ziglar, America's most influential and beloved encourager and believer that everyone could have, do and be more. He reached and influenced an estimated 250 million people with his 33 books, innumerable videos and recordings, and many live presentations to auditoriums filled with tens of thousands. His best selling book, See You at the Top, has sold over 1,707,000 copies and is a mainstay for anyone desiring personal success.
Today Ziglar Performance is thriving, led by Zig's son Tom Ziglar, a soughtafter presenter, speaker and author. The message of hope and inspiration has led to millions of Facebook fans and is accumulating 150,000 new "likes" per month. After a year and a half without a new posting, the Ziglar podcast was still averaging 200,000 downloads per month, and following the November 2014 relaunch, immediately jumped into the top 10 business podcasts worldwide in iTunes.
Fortune 50 companies turn to Ziglar first for corporate training, sales training, presentations skills, personal development and more. Individuals seeking success in their personal development, vocational fulfillment, and faith flock to Ziglar as the primary source that addresses all three.
Today you can engage with Ziglar through frequent live webcasts, a thriving membership community, and live events at Ziglar Headquarters in Dallas, TX.
Companies bring Ziglar trainers and presenters into their organizations to increase motivation and empower the spirit, while honing the raw sales and presentation skills of their employees.
---
Tom Ziglar, CEO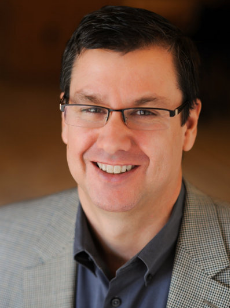 I have been working here 50 years (my whole life, but "officially" only 28 years)! Dad made sure I learned the business from front door to back, so I started in the warehouse, then on to production, sales, sales management, seminar promotion, and then as CEO for the last 20 years. Now I work with the best team in the world with the best customers in the world, and if you're not careful, when you come by the offices you will find yourself officially adopted into the Ziglar family! I have a beautiful wife and daughter as well as a dog and a bunny. (You read that right, I have a bunny.) I enjoy social media and I love speaking to people all over the world.
My personal mission statement: "My mission is to help you become significant by equipping you to help others become significant." This mission is why I love our Ziglar Legacy Certification program. My favorite Zig quote: "Son, God don't make no junk, and thanks to your mother, neither do I!" I hope to meet you someday, and if you are ever in Plano, Texas, on a Monday morning, I invite you to join us at our Monday Morning Devotionals. I am proud to say our guests always outnumber us, so you will fit right in.
---
Howard Partridge, Executive Vice President of Training Operations and Ziglar's Exclusive Small Business Coach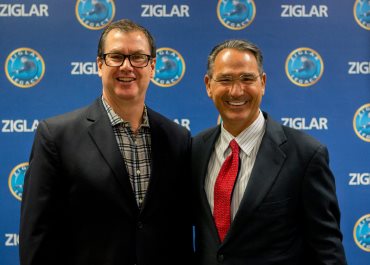 Howard grew up on welfare in Mobile Alabama and left home at 18. He arrived in Houston, Texas on a Greyhound bus with only 25 cents in his pocket.
He started his first business out of the trunk of his car over 33 years ago, and built it into a multi-million dollar enterprise. He has owned 9 small businesses altogether and owns 4 companies currently.
For the past two decades, he has trained business leaders around the world to phenomenal success. Howard launched Ziglar's Business Coaching Program in 2012 and Ziglar now has business coaching clients representing over 100 industries in 9 countries.
He is a bestselling author of 7 books and the world's first Ziglar Legacy Certified Trainer.
For more information on Ziglar's 2 Day Business Owner Bootcamp click here
---
Cindy Ziglar Oates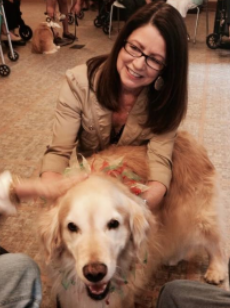 I take care of customer service here at Ziglar. I have always appreciated being on the "back end" of things and I enjoy oneonone conversations with my customers.
I have been volunteering for almost twenty years in Animal Assisted Therapy. My first therapy dog, Emmitt, showed me the ropes at Baylor Hospital. Now I have Beecher, my second therapy dog, who gets to do therapy work at the office also. Fastidious, Mom and Dad's Welch Corgi who is now in my care, has joined Beecher in his therapy work here at the Ziglar headquarters. We are a dogfriendly office!
My favorite Zig Ziglar quote: "Failure is an event, not a person."
I love the family atmosphere at the office and my most favorite times are meeting our customers who become family while attending our many training events here at Ziglar. It's such a blessing to be able to speak openly about my faith and encourage others with His love and promises. I am the proud daughter of Zig and Jean Ziglar! Come see us!
---
Julie Ziglar Norman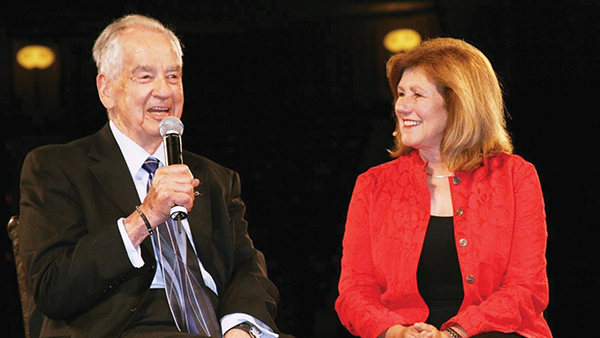 Today, Julie continues her father's legacy as a dynamic, disarming and refreshingly transparent motivational speaker and author. She is comfortable speaking to a small group of 25 or a venue of 25,000. Her unique experience of being raised by the motivators' motivator has given her a perspective on life and work that keeps her audiences laughing, crying and taking notes.
Carrying her father's legacy of encouragement into the next generation is an honor and a privilege that Julie never expected or sought, but her willingness to accept the challenge has already inspired over a million people in America and abroad. Her vibrant style of delivery, her honest and transparent assessment of life, and her willingness to share intimate details of personal failures, as well as personal triumphs, has made her a popular crowd favorite.
As her famous father once did, Julie has shared the platform with greats like General Colin Powell, Rudy Giuliani, President George W. Bush, Laura Bush, Howard Putnam, Lou Holtz, Steve Forbes, Sarah Palin, and many others. She has delivered keynotes for corporations, direct sales organizations, annual association conventions, not-for-profit organizations and ministries, women's organizations and entrepreneurial groups.
---
Laurie Magers, Executive Assistant to Zig Ziglar and Tom Ziglar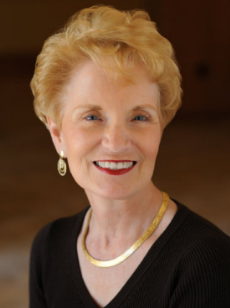 I am blessed to have been a part of the Ziglar family and legacy since 1977, becoming the fourth employee on the payroll at that time. It was my dream from the age of nine to serve as the "private secretary" (as they were known then) to someone with a great need for a detail person. I have never doubted that our association was "a God thing," and I remain grateful to this very day for the opportunity I've had over these years. A joy I had never anticipated, a truly gratifying experience, is that of watching the rebuilding of Ziglar in the absence of our founder, Zig Ziglar.
My 90-year-old mother Pat (or "Gran" to many) and I have lived together for nearly 40 years, and we share custody of two ShihTzus and a precious black and white cat adopted from Julie Ziglar Norman. I have three beautiful children, six fantastic grandchildren, and five (so far) greatgrandchildren. My life has been one I could never have dreamed or hoped for, and I thank God for His grace and mercy in placing me here.
One of my favorite Zig Ziglar quotes is, "You are what you are and where you are because of what's gone into your mind. You can change what you are and where you are by changing what goes into your mind."
---
Kevin Miller, Business Development & The Ziglar Show Host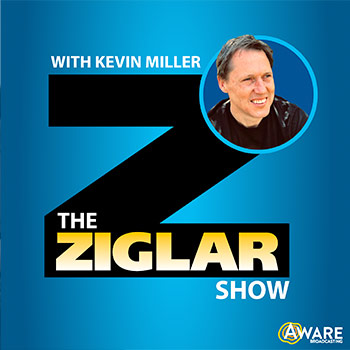 I grew up going to Ziglar seminars with my dad, and am the proud owner of a 1984 blue, faux leather Ziglar Goals Planner, signed by Zig at the front of the room. I prized it so much, I never wrote in it (don't tell Zig). I am the founder of Free Agent Academy, an online, paid members community for people pursuing selfemployment.
I was honored to speak twice on the Ziglar Success 2.0 show and through that, become friends with Tom Ziglar. I was always a Ziglar fan, but in really getting to know Tom, I came to love the Ziglars and my desire to help spread the Ziglar message grew.
Inspiring people to deliver their art, as Seth Godin would say, is a passion of mine. So the Ziglar quote I often come back to time and time again is, "If you believe your product or service can fulfill a true need, it is your moral obligation to sell it."
When not Ziglarizing, you will find me at home at 9,300 feet up in the Rocky Mountains with my bride and our 7 kids, enjoying my home roasted coffee, and running through the wilderness with the elk.
---
Michelle Prince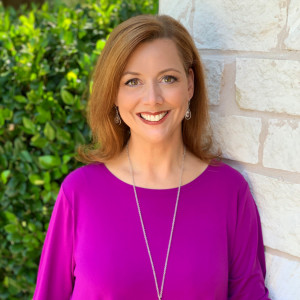 Michelle's entire life changed in 1989 when she met her mentor Zig Ziglar. It was at that time she made a commitment to become a motivational speaker and make a difference in the lives of others.
In 1994 she made that dream a reality by beginning her sales career working for Zig Ziglar right out of college. With her solid foundation in personal growth, productivity and leadership, Michelle was able to achieve extraordinary results and numerous awards, making her an in-demand sales and marketing professional.
Michelle decided to take that knowledge and start her own company to fulfill her passion of motivating, inspiring and encouraging others to live phenomenal lives. She does this through her speaking, coaching and training. Her life came full circle when she was asked to become a Ziglar Motivational Speaker representing the values and company that ignited her passion and kick-started her career back in her twenties. Michelle is even more committed to carrying on the legacy of the late Zig Ziglar than ever before.
Michelle has been referred to as "America's Productivity Coach," because she has learned the secret to overcoming procrastination and living a happier, more abundant life.
Michelle is on a mission to show audiences worldwide that they too can stop juggling, overcome procrastination, and get more done in less time in business, leadership and life so they can make a difference in the world!
---
Jill Tibbels, Speaker and Trainer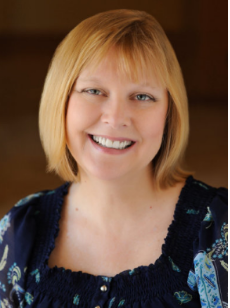 I am a speaker, trainer and curriculum designer for Ziglar, Inc. For 30 years I have helped turn Zig Ziglar's philosophy into corporate training that has been used in thousands of organizations across the globe. I am passionate about spreading hope to people by giving them tools to make better choices in their lives.
Zig's quote, "You are where you are and what you are because of what's gone into your mind; you can change where you are and what you are by changing what goes into your mind," has been an
inspiration and a way of life for me.
---
David Wright, Ziglar Legacy Head Coach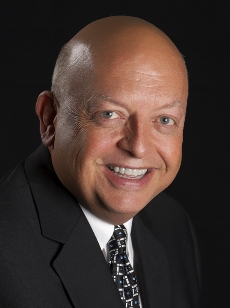 I discovered Zig Ziglar in college. Someone gave me one of Zig's books. I wish I could remember who that person was so I could thank them today. Over the years I read more of Zig's books, listened to audios and attended live events. His wisdom, insight and stories motivated and inspired me to go for my dreams.
Those dreams afforded me the opportunity to work alongside Tom Ziglar since 2012 carrying the Ziglar message to the world, and I am grateful.  It was an honor in November of 2013 to become a Ziglar Legacy Certified trainer as a member of the "First Class." In December 2014,  Tom asked me to write the coaching certification course for our ZLC trainers.
Having coached for over 20 years, I am gratified see our ZLC Coaches changing lives all over the world. As Zig said in See You At The Top, our mission is, "To draw out the bigger, more capable person within you." We all have the capacity to be and become more. I would love the opportunity to talk with you about your dream to be more. Contact me at: [email protected].
Favorite Zig Quote: "Discipline yourself to do the things you need to do when you need to do them, and the day will come when you will be able to do the things you want to do when want to do them!"